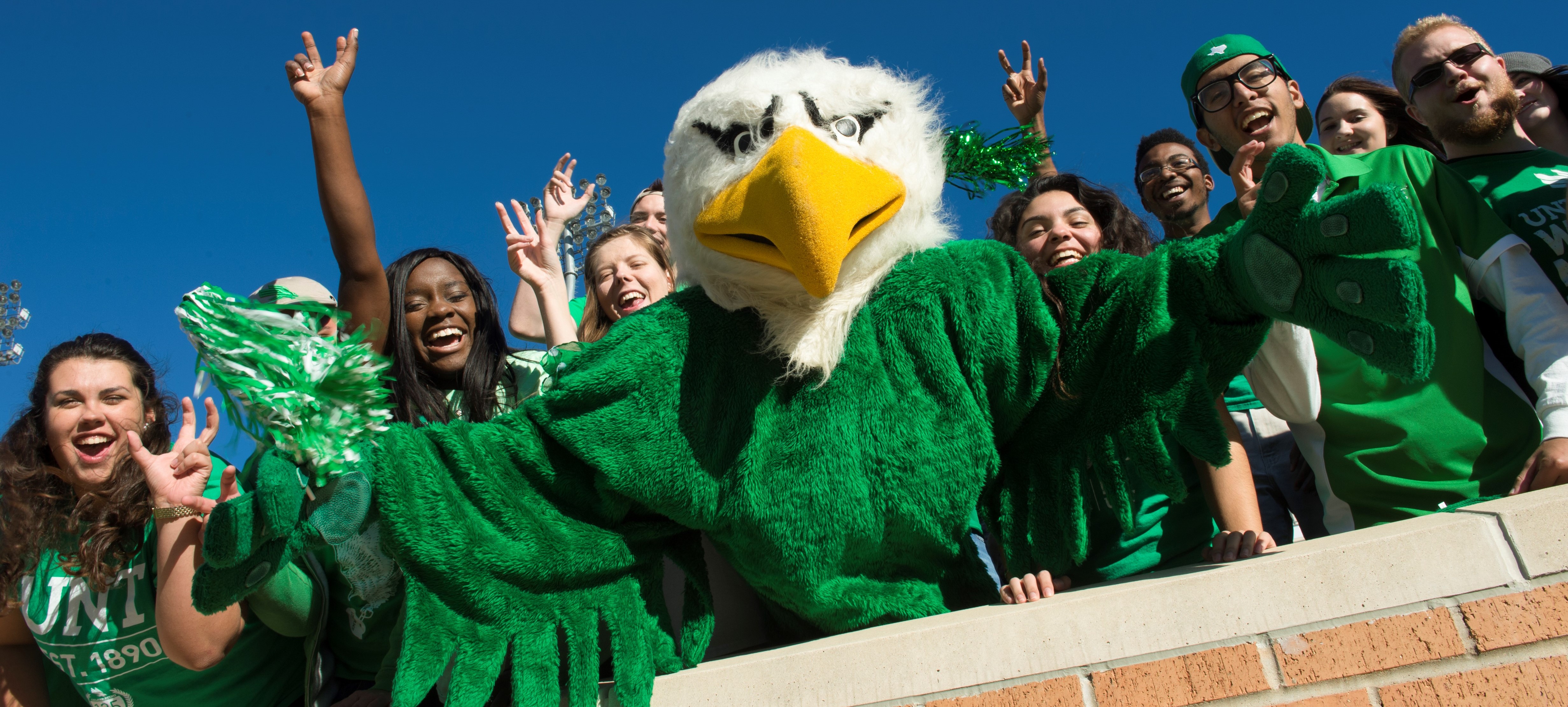 Summer 2019 Dates
Application Available: January 14, 2019
Priority Date: February 15, 2019
18-19 FAFSA Deadline: June 30, 2019
Application Deadline: July 8, 2019
How to Be Considered for Summer 2019 Aid
Be admitted to UNT and enrolled in an eligible degree program. Visiting students are not eligible for financial aid.
Complete the 2018-2019 Free Application for Federal Student Aid (FAFSA) or the Renewal FAFSA.
Complete the Financial Aid Summer Application on MyUNT.
Verify and finalize any pending items by checking your To Do List on MyUNT.
How to Complete the Summer Application
Log on to MyUNT.
Click on Student Center from the left menu.
Find the Finances and Financial Aid section.
Click on My Financial Aid.
Select the 2019 Aid Year.
Select Financial Aid Summer Application.
Select Yes for Interested in Summer Aid.
Select your Expected Summer Enrollment.
Click Submit.
Enrollment Information
| Undergraduate | | Graduate | |
| --- | --- | --- | --- |
| Full-time | 12+ undergraduate hours | Full-time | 9+ graduate hours |
| ¾ time | 9-11 undergraduate hours | ¾ time | 6-8 graduate hours |
| ½ time | 6-8 undergraduate hours | ½ time | 5 graduate hours |
| Less than ½ time | 1-5 undergraduate hours | Less than ½ time | 1-4 graduate hours |
Anticipated Aid
Anticipated Aid is: (1) Scholarships you have been awarded, and/or (2) financial aid you have accepted on MyUNT.
Anticipated Aid does NOT include Work Study or Parent PLUS Loans or Grad PLUS Loans that have been denied due to adverse credit history by the borrower's lender.
The Parent (PLUS) Loan and the Grad PLUS Loan will count toward Anticipated Aid if the Parent PLUS Loan borrower or Grad PLUS Loan borrower does not have an adverse credit history and Student Financial Aid and Scholarships (SFAS) has received a credit approval through the Federal Direct Loan Program.
If the total amount of your Anticipated Aid does not cover your full tuition and fee balance, you must make arrangements for the difference by contacting Student Financial Services in order to prevent your classes from being dropped.
Disbursement of Financial Aid and Scholarship Funds
For your awards to disburse, your awards must be Accepted on MyUNT. You can also Decline awards you do not want to receive.
You must be meeting the minimum standards for Satisfactory Academic Progress by the end of any given enrollment period at UNT in order to maintain financial aid eligibility.
Disbursement of most financial aid funds to undergraduate students will occur once you establish half-time (6 undergraduate hours) attendance.
Disbursement of most financial aid funds to graduate students will occur once you establish half-time (5 graduate hours) attendance.
State and institutional grant funds will be disbursed in one disbursement on the 1st class day of the session in which you establish half-time attendance.
Federal grant payments may be delayed due to required review by SFAS. These payments are based on your annual limit and on your summer enrollment status. Some grants have additional requirements and are not guaranteed.
Loan funds will be disbursed in one disbursement on the 1st class day of the session in which you establish half-time attendance. You must have completed Entrance Counseling requirements and have a signed Master Promissory Note (MPN) on file with your lender before funds will disburse.
If you have been awarded your maximum Direct Stafford Loan eligibility during the fall/spring terms, you will not be eligible for loan funds during the summer term.
Scholarship funds will disburse to your student account once you establish attendance in the credit hours required to receive your award(s). Please review your scholarship award notification and/or agreement to confirm enrollment requirements, and contact the funding department or external agency for additional information.
Attendance and Withdrawal Information
You must adhere to class attendance requirements as defined by the university if you enroll in Internet classes.
If you register for summer classes and decide not to attend, you will need to withdraw from the university.
Other Important Summer Information
Financial aid Cost of Attendance is based on your anticipated summer enrollment, as indicated on your summer application.
Financial aid eligibility is based on your undergraduate or graduate career and academic program. If you graduate or are admitted to a graduate program prior to Summer 2018, your aid eligibility must be re-evaluated. It is your responsibility to notify SFAS at any point your academic program changes. View Academic Program Information to determine your eligibility for graduate and post-baccalaureate academic programs.
Scholarship checks and donor letter(s) should be submitted to SFAS for posting and disbursement before the payment deadline of the summer session(s) in which you enroll. Checks received are posted in the order received, and receipt of checks does not guarantee they will be posted in time to secure your classes. It is your responsibility to meet payment deadlines and secure your enrollment. Visit Student Financial Services for available options.
Concurrent Enrollment Agreements are not processed during the summer term.
Questions regarding the refund process at UNT can be addressed with Student Financial Services in the Eagle Student Services Center.